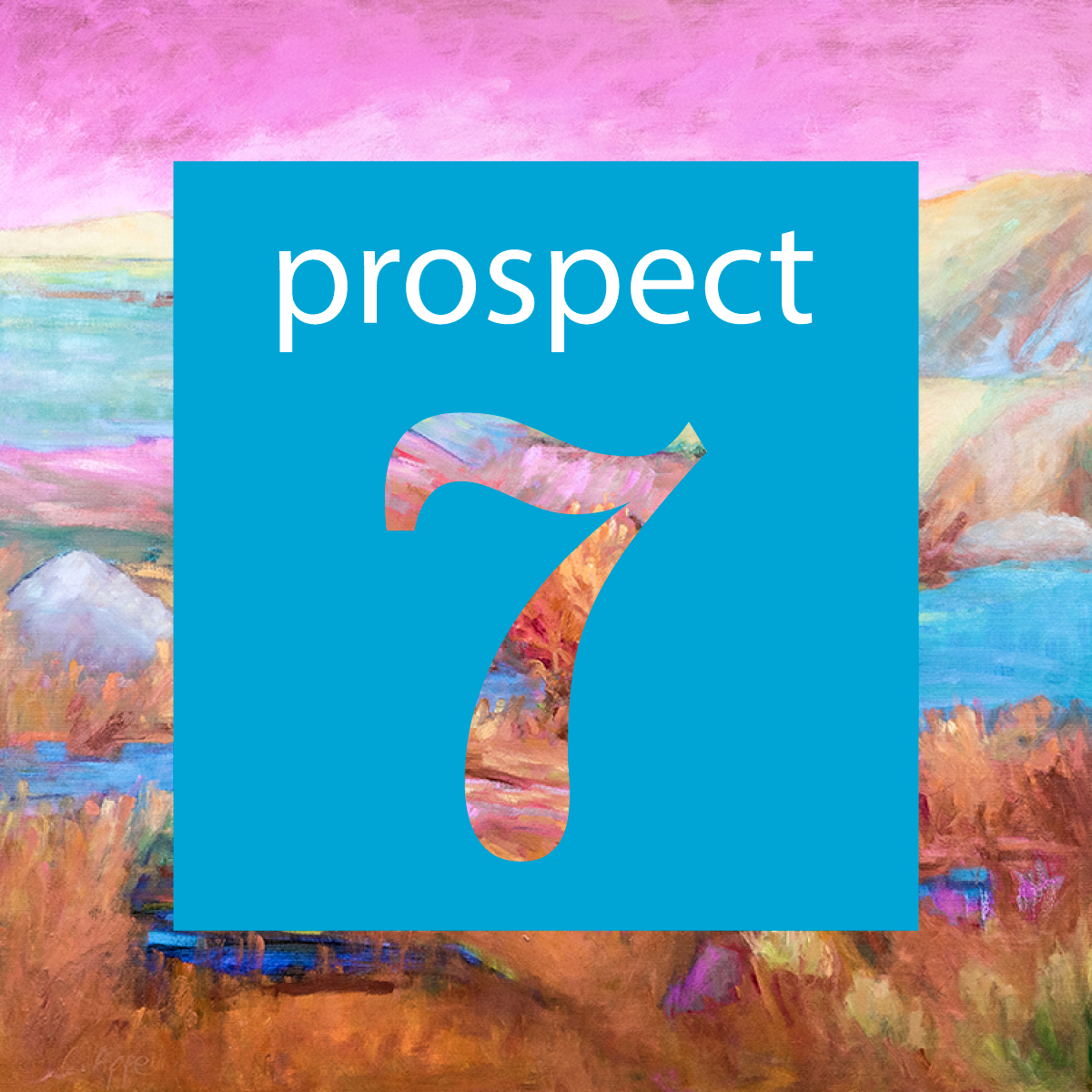 The Prospect Executive Suite's office spaces and common areas offer a beautiful ambience featuring outstanding artwork. We search for great artists and local galleries offering diverse and engaging media — art that we would put in our own home. Most of our artists are located in Utah but we also showcase artists from the greater western United States. Our artists create amazing pieces of artwork that we are proud to offer for sale and are featured here in our virtual gallery.
Prospect 7 | Solo Exhibition by Cheryl Appe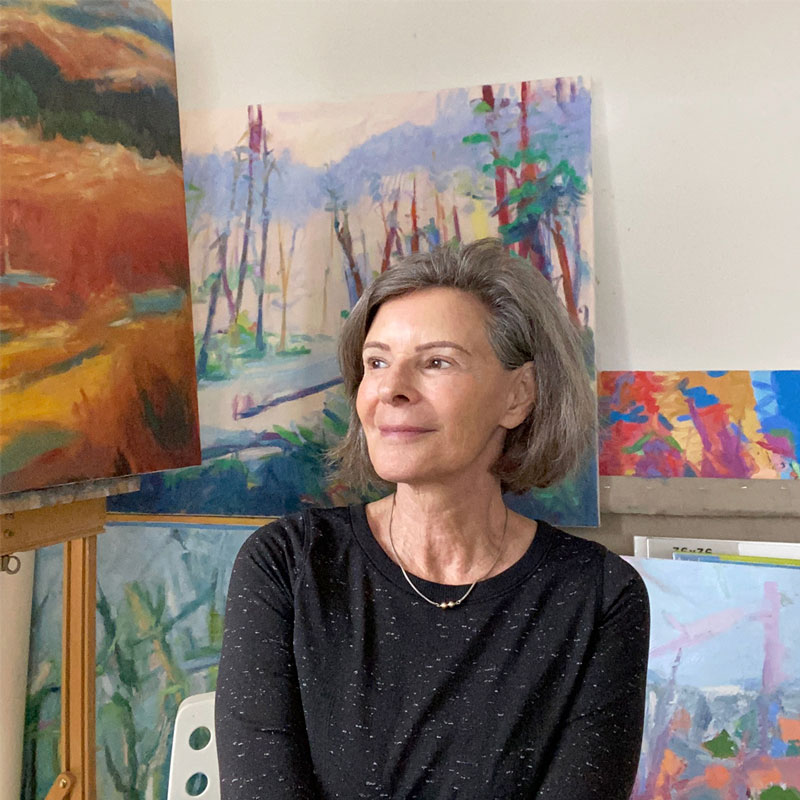 Cheryl Appe
Cheryl Appe is an oil painter with roots in the landscape tradition whose exuberant oil paintings evoke the sensuality of paint. Her abstract paintings explore the language of abstraction through color, mood and movement. Concepts of memory and time are explored in her subjects via the excavation of form as shapes are lost and reemerge. By layering color and shapes, the painting process is emphasized and at times the delicacy of passages belies the physicality of the paint application. Working intuitively with form and color, each layer hides or reveals what came before. In her landscape paintings, nature is depicted and reinvented via an energetic surface of the paint. Photography has long been a practice of the artist and she continues to explore the medium, especially when traveling. Working in a New York City print studio, and creating works on paper, is one of her newer pursuits.
Painting en Plein air has long been a passion of mine, the act of observing the natural world and painting from life is my constant teacher. A passion for the physical properties of paint and the history of art inform all aspects of my work. My work is about the process, about creating order from a chaotic beginning.
Click on paintings for details and use Artwork Inquiry buttons for purchase inquiries.